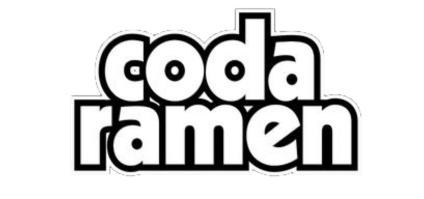 Gyoza
Appetizers
3pc. pork dumplings, spicy soy vinegar
Mustard greens salad (vegan)
Appetizers
Abundant acres mustards, toasted sesame, orange schezuan dressing, radish
Fried Cauliflower (vegan)
Appetizers
Sweet and spicy glaze, green onion, lime
Orange Wild Pepper Karaage
Appetizers
Fried shoyu marinated chicken thigh, orange wild pepper, mayo
Eggplant Katsu Bao
Appetizers
Fried eggplant cutlet, katsu sauce, kewpie mayo, shaved cabbage
Pork Belly Bao
Appetizers
Pork belly chashu, cabbage patch kimchi, sweet pickles, kewpie mayo
Fried Chicken Bao
Appetizers
Spicy soy glaze, sesame,kewpie mayo, sweet pickles, bonito
Duck Bao
Appetizers
Toasted bun, medium rare duck, hoisin sauce, sweet pickles, peanuts
Sunday BAO SPECIAL
Appetizers
Any two bao for $8! Please note which two you would like. Choose from: pork belly bao, eggplant katsu bao, chicken bao, and duck pancake.
Out Of Stock
Sea truffle Tonkotsu
Ramen
Rare Pork Neck chashu, Sea truffle brown butter, ajitama, spinach, sea truffle mushroom puree, red onion, nori
Spicy Miso Tantanmen
Ramen
Spicy ground pork, sesame, tare, creamy miso pork and chicken broth, green onion, leek, ajitama, peanuts
Black Garlic Chicken miso
Ramen
Fried chicken karaage, creamy miso pork and chicken broth, black garlic oil, ajitama, wok fried cabbage
Double Soup Duck Shio
Ramen
Double soup,smoked capelin and scallop dashi, tori chinan, orange anise shio, duck breast, ajitama, leeks, tomato, green onion
Vegan Shoyu
Ramen
Vegetable dashi, shoyu tare, garlic aroma oil, spinach, roasted eggplant, slow roasted tomato, mushroom, mizuna
Gyokai Tsukemen
Ramen
Cold Dipping Ramen, temomi noodles, warm rich niboshi tonkotsu broth, chashu, ajitama
Hiyashi chuka (Cold seafood ramen)
Ramen
Cold steamed clams, Digby scallop, seared albacore tuna, pickles, sweet ginger dressing, green onion
Double pork mazesoba (Mixing ramen)
Ramen
Getaway farms pork, ground and diced, green onion, diakon, red onion, spinach, yolk (this ramen has sauce but does not have broth)
Feature Ramen
Ramen
Wonton Shoyu: pork wontons, pork neck chashu, niboshi aroma oil, spinach, red and green onion, ajitama, shoyu broth
Out Of Stock
Noodles
Extras
Thin straight style noodles
Ajitama
Extras
6 minute, shoyu marinated egg
Chashu
Extras
Braised pork belly, seared and glazed
Duck
Extras
Slow cooked medium rare duck
Broth
Extras
Carrot miso (vegan), Shio chintan, Shoyu tonkotsu, Miso, or Spicy sesame miso
Fried Tofu
Extras
Deep fried soft tofu (GF)
Kimchi
Extras
Cabbage Patch
Pickles
Extras
Sweet cucumber pickles
Karaage
Extras
Fried shoyu marinated chicken thigh
Rare Pork Neck Chashu
Extras
Sous vide local pork, medium rare to finish cooking in your broth !
Kids ramen
Kids
Choice of: Pork, chicken, or carrot miso
Kids chicken bao
Kids
Steamed bun, sweet pickles, mayo
Leon 750ml 4.8%
Beverages
Farmhouse ale w/leon millot & NY muscat, Stillwell Brewing, Halifax, NS
Sho Chiku Bai Premium Ginjo 300ml
Beverages
Sho Chiku Bai Organic Nama 300ml
Beverages
Sayuri Nigori Sake 300ml
Beverages
Gekkeikan Traditional 750ML
Beverages
Exile on north street 473ml
Beverages
Windmill perfect storm 355ml
Beverages
Lemongrass Mojito Kombucha 355ml
Beverages
Ginger beer 341ml
Beverages
Sangaria cold tea 190ml
Beverages
Nova 7 Can 250 ml
Beverages
Rose, Benjamin Bridge vineyards, Gaspereau Valley NS
Piquette Can 250 ml
Beverages
Benjamin Bridge vineyards, Gaspereau Valley NS
Root Beer 341ml
Beverages
Propeller Brewing, Halifax NS
Fortitude 375ml
Beverages
Hoppy wild ale, 2 Crows Brewing, Halifax NS
Out Of Stock
Dos Cuervos 355ml
Beverages
Mexican Lager, 2 Crows Brewing, Halifax NS
Lawrencetown Surf Session Ale 355ml
Beverages
New England Style Session Ale, North Brewing, Dartmouth NS
Sook 750ml
Beverages
Farmhouse Style Grisette, Stillwell Brewing, Halifax NS
Hazy Fraisy 473ml
Beverages
Unfiltered dry strawberry cider, Chainyard, Halifax NS
Stilly Pils 473ml
Beverages
German style Pilsner, German malt and hops, Stillwell Brewing, Halifax NS
Wabamo 473ml
Beverages
Super-duper hopped cider, Sourwood Cider, Halifax NS
Opening Hours
Wednesday
5:00 pm - 9:30 pm
Thursday
5:00 pm - 9:30 pm
Saturday
5:00 pm - 9:30 pm
Location
2157 Gottingen St, Halifax, NS B3K 3B5, Canada